Team Sky
- Poster

Info
Personal project made in 2015.
As I was part of a cycling team for several years, I felt I had to make some kind of a tribute to this sport through the famous Sky team.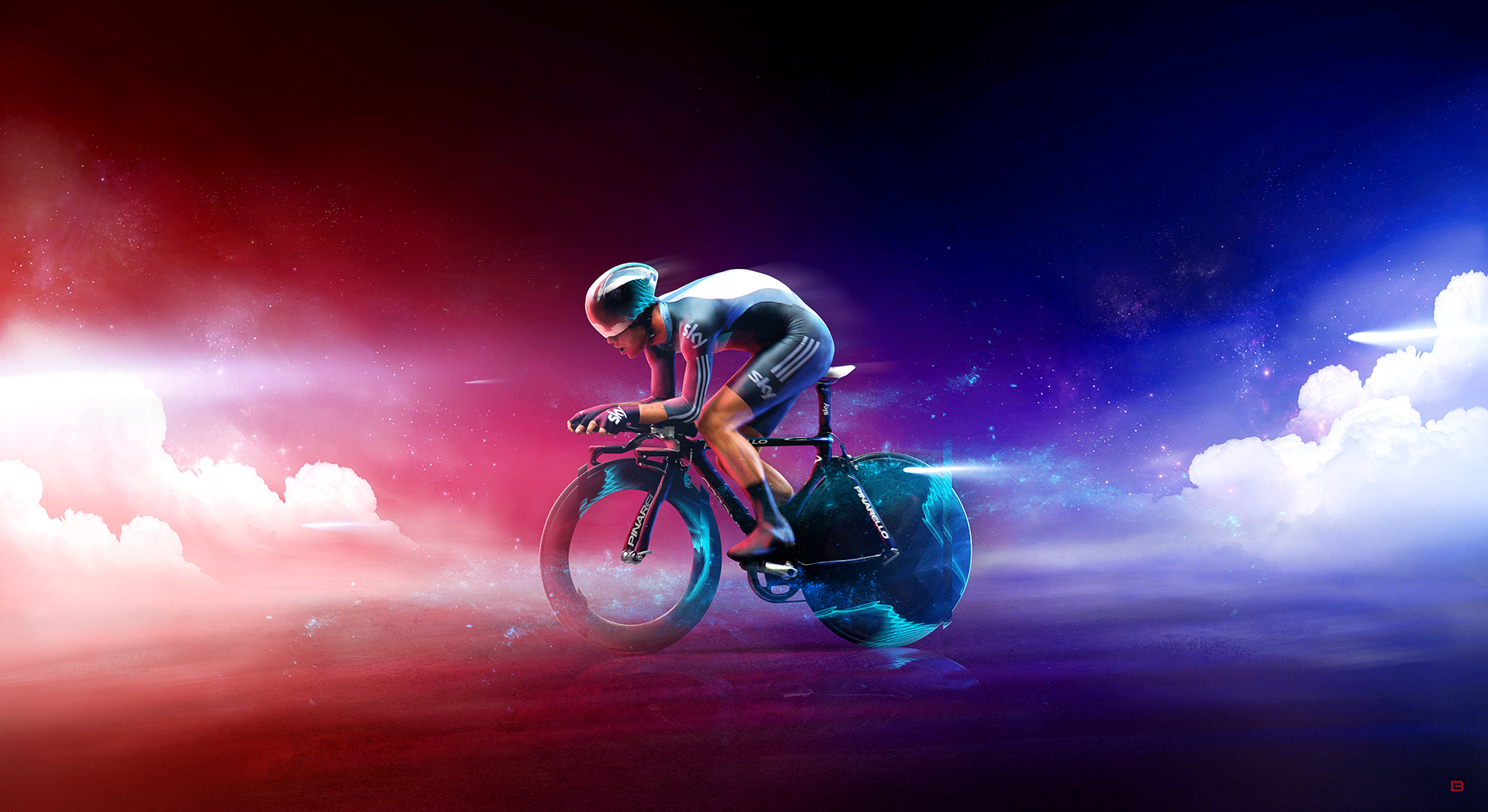 I decided to play around the thematic of speed mixed with the word "sky". This is why I came up with a visual of cyclist riding in an abstract place (somewhere between earth and space).
Bonus